How do I get wired internet access? Follow
1. Go to https://access.yourtrio.com/ and log into your account in the Existing Users (Registered Trio Residents) field.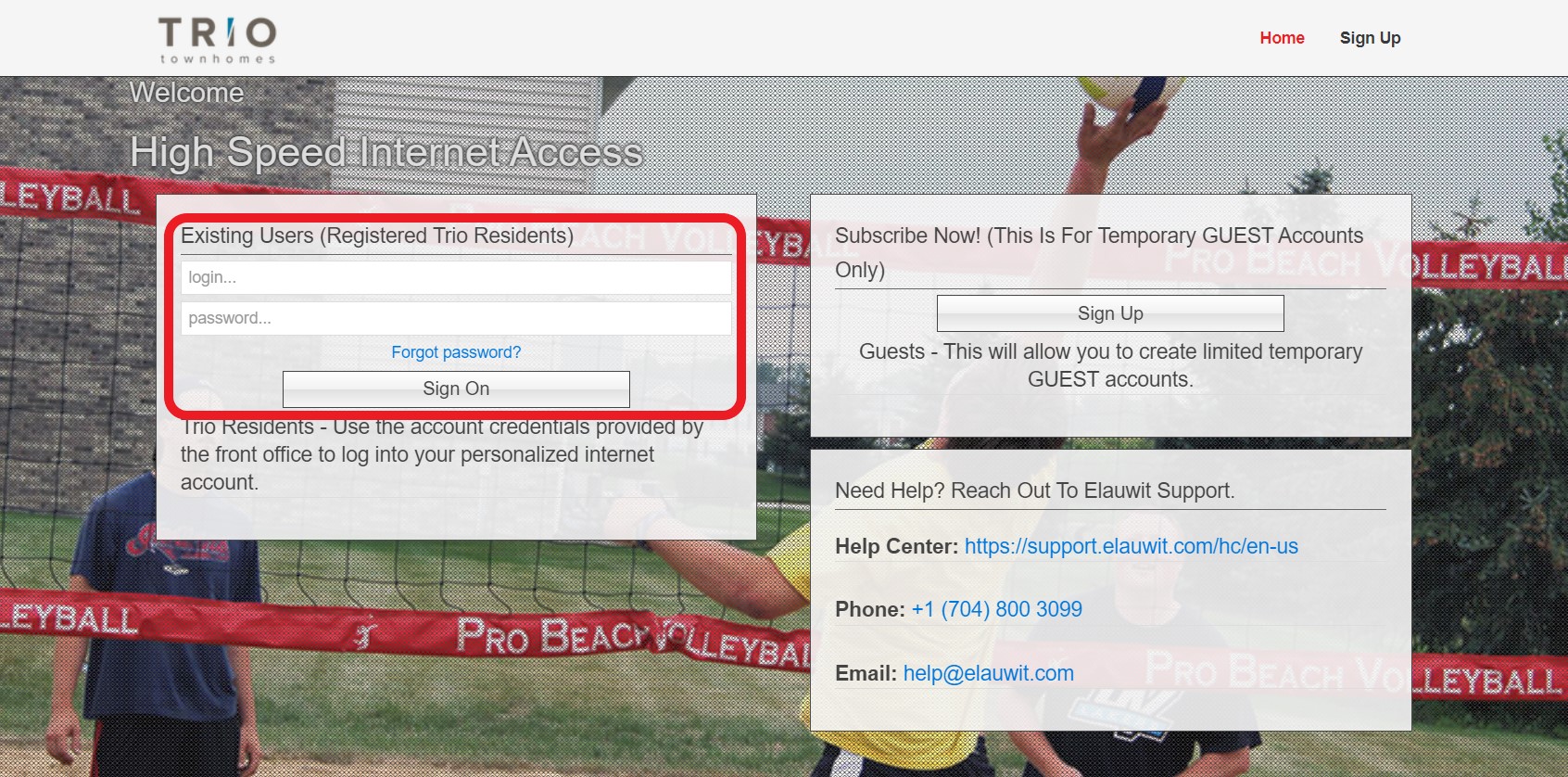 2. Click "Devices" on the upper-right corner.
3. Enter your MAC address in the Add Device section, then click "Add."
Note: The Media Access Control (MAC) address is a unique 12-digit hexadecimal number assigned to the network interface (e.g., ethernet card) in your network-enabled device. Your wireless will usually need to be enabled to locate your MAC address. If you are unsure how to enable wireless on your device, please refer to the instructions that came with your device, or you may click on the "Help me find my MAC address" link in the Add Device section.
4. After adding your MAC address, connect your device to an open port on your unit's access point.