No Internet Connection/Slow Internet Connection | Windows 10 and 11 Follow
Follow these basic troubleshooting steps if you are having issues connecting your devices with Windows 10 or 11:
Turn off and on the Wifi by clicking on the Wifi icon; in the lower right corner of the screen.

Restart/Reboot the device for at least 1 minute.

Forget the WiFi network.

For Windows 11

Head to the Start menu and type "Settings" in the search bar.

Tap "Network & Internet" and then pick the Wi-Fi option.

Press "Manage Known Network" and select the network you want to forget.

Click "Forget," and the network will be erased from your list.

For Windows 10

Press the Windows key on your keyboard and type "wifi."

Click on Wi-fi Settings

Click Manage Known Networks

Click on a Network name and then click Forget
If the steps above do not work, run a network command. Use these network commands to manually reset the TCP/IP stack, release and renew the IP address, and flush and reset the DNS client resolver cache:
1. Select Search on the taskbar and type "command prompt." The Command Prompt button will appear.

2. Right-click on the application, then select "Run as administrator."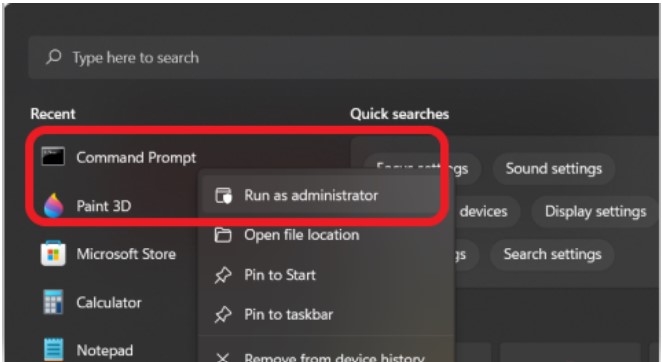 3. At the command prompt, run the following commands in the listed order
Type

netsh winsock reset

and select

Enter

.

Type

netsh int ip

reset and select

Enter

.

Type

ipconfig /release

and select

Enter

.

Type

ipconfig /renew

and select

Enter

.

Type

ipconfig /flushdns

and select

Enter

.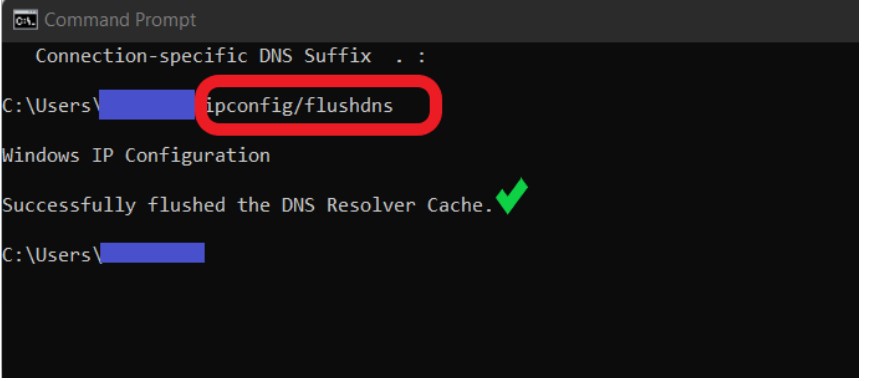 4. Restart your computer, then try to connect again to the network.